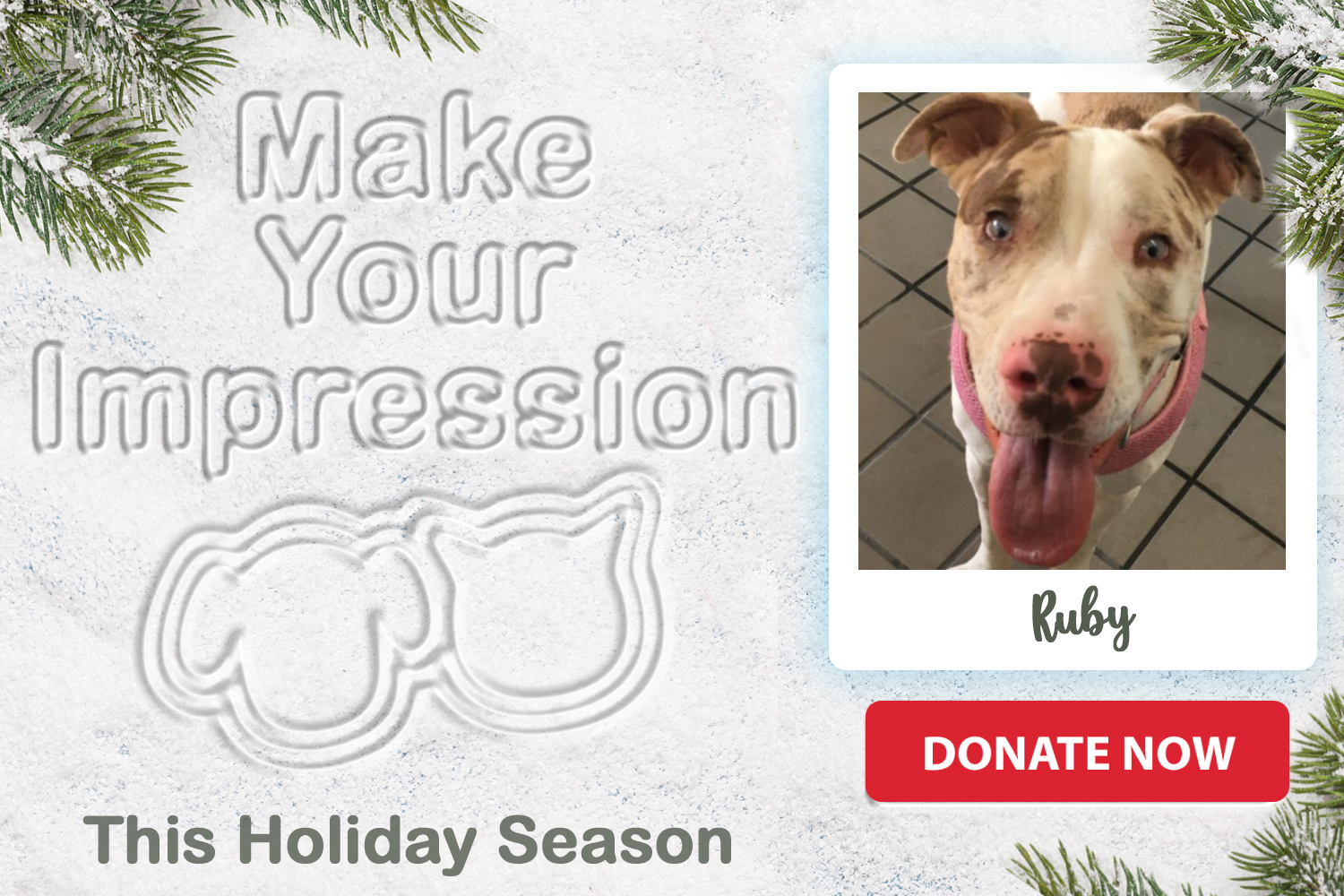 Every year I look forward to the sights and sounds of the holiday season. But imagine losing your sight and your hearing and not understanding why your world is suddenly getting smaller, darker, and quieter. You can still sense activity and people around you but you're not sure who they are, what's happening or if you're safe.
This is exactly what's happening to Ruby, who came to us hearing-and-sight-impaired. And despite all of her challenges, she remains a sweet and loving girl. She's made such a big impression on my heart, like so many of the pets that come to Bideawee. But Ruby is a very special case and together we can make this "The Most Wonderful Time of the Year" for her.
Your donation will make an impression on Ruby and other pets like her.
Ruby needs a lot of time with our staff and volunteers to learn how to communicate differently and navigate the new and darkening world around her. To help her, we are consistent with the placement of Ruby's food, water and bedding and put textured items in certain places so she can familiarize herself with her surroundings. We also take her on the same route each time she goes for a walk.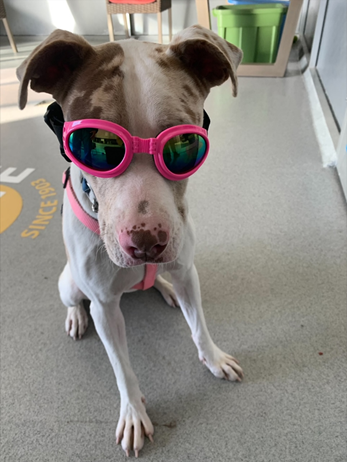 Ruby requires specialized medical care, too. We're paying for her to see an ophthalmologist and purchased special sunglasses to help with her vision in the light. All of this is due to the generosity of donors like you.
Please donate now to make your impression on pets like Ruby. With your help, we make life better for so many animals who have been abused, neglected, abandoned or otherwise left without the care they need and deserve.

We help pets live their best lives. We give them medical care and a comfortable place to regain their health. And we shower them with love so they feel safe and secure. Then they can transition to living joyfully with their forever families.
It's absolutely a labor of love. But that labor comes at a cost, especially when we're talking about medical costs for animals with ongoing needs.
We can't do this without you. Your donation today can make the difference in their lives and that makes an impression on their hearts — and on ours.