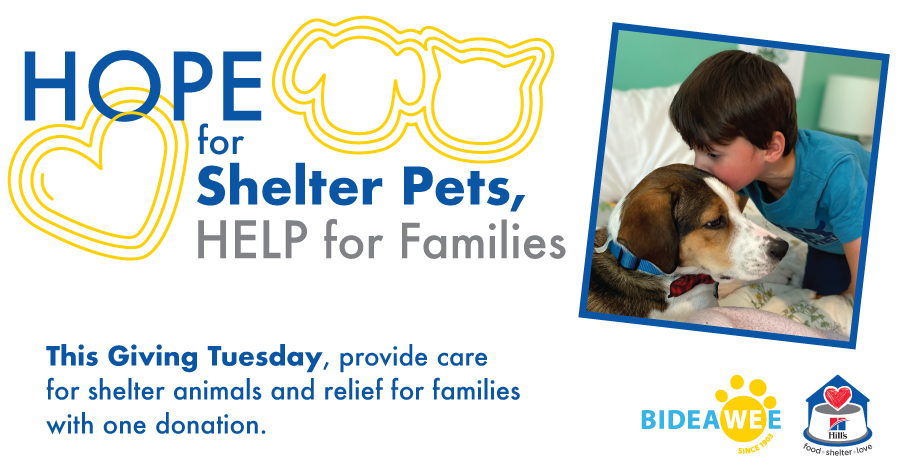 #GivingTuesday is a week away. On November 30, charitable requests will skyrocket, and your inbox will be full of requests for donations.
But you don't have to wait. Give today to our #GivingTuesday campaign and your donation will trigger two additional gifts!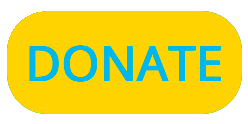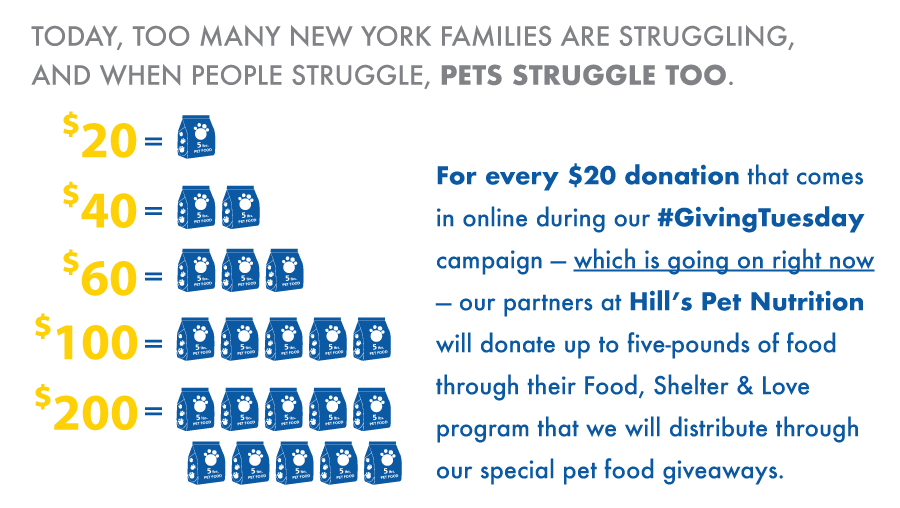 Please give today to our #GivingTuesday campaign, so that your gift will have an even greater impact:
The money you donate supports the work we do on behalf of animals in need all year round.
For every $20 you donate today, Hill's will donate up to five pounds of science-led nutrition to pet parents in New York City and Long Island who are struggling to feed their furry family members this winter.
Avoid the rush and please give your most generous gift today to help us take full advantage of this matching gift provided by Hill's — a shining example of how $20 can have an incredible impact during this season of giving.
Thank you for helping us continue our life-changing and life-saving work. Your generosity is greatly appreciated.