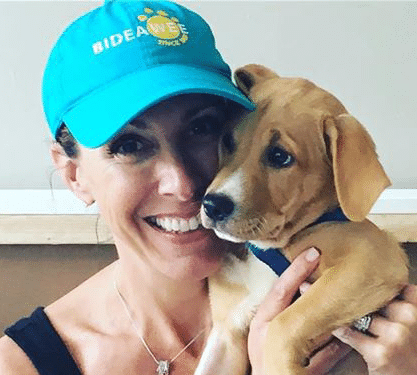 "It's been 112 days since the last time Bideawee was operating "normally".
Before COVID-19, we were on track to surpass all our goals and were saving almost twice as many animals as we were the year before. Things were looking really good.
And then New York went on Pause – or as I prefer to think of it – PAWS.
Luckily, the Bideawee team was able to adapt quickly to the new "normal" and to the strict procedures and protocols we needed to adopt to continue operating as an essential business. Now, 112 days later, I look back and am so very proud of the job that the team has done; how they've adapted and grown in order to protect themselves, their colleagues, our adopters, and clients while continuing to save animals' lives! Their unwavering passion for our mission has driven them to work harder and smarter for the sake of pets and the people who love them.
While we've had some challenges for sure–more people than ever before have applied to adopt or foster a pet, and because adoptions are by appointment only and our staff is working in small teams, it takes us longer than we would like to respond to all of the emails, phone calls and applications—we haven't stopped caring for animals in need or placing them in loving forever homes! Our Animal Hospital and Pet Memorial Parks have also been working with numerous safety measures and restrictions in place that pose various challenges, but please know that we are working through all of these issues and hope to engage our incredible volunteer team to help us respond to everyone in a more timely manner. In the meantime, we hope you will continue to have patience with us as we navigate uncharted waters.
I'm proud to say that we've also had many triumphs! Some of our longest stay animals have gone home to their forever families and more animals than ever are spending time out of the shelter and in the comfort and care of loving foster families. Our foster program has grown exponentially in just a few weeks' time!
In just the last four months–and under incredibly difficult circumstances–we've still been able to do so much. And we couldn't have done it without your kindness and your generosity. Thank you, and please join me in applauding the Bideawee team for their fortitude and dedication to their job, and to the animals in their care!