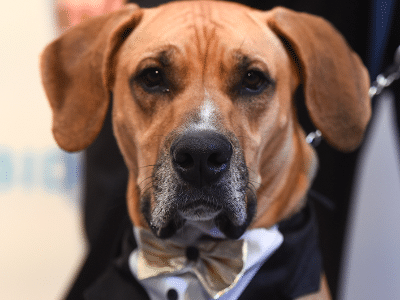 June 2019. That was the last time we all gathered together in person to raise more than $700,000 for Bideawee's lifesaving mission. This funding is critical to helping us continue to rescue, rehabilitate and rehome at-risk animals, but when the pandemic struck, all events came to a halt, including our largest and most impactful fundraising event of the year.
So much was out of our hands, but giving up wasn't an option; not for us, and not for the animals whose lives depend on us. Even without the much-needed funds raised at our Bideawee Ball, our team knew they had to continue to save the lives of animals in need, and there was no stopping them. I'd venture to say that they worked even harder, finding new and innovative ways to provide care, resources and support to pets and the people who love them.
None of us knew what to expect this year, which made it incredibly difficult to plan in advance for any type of event, let alone one as big as our annual Bideawee Ball. Typically, planning for our gala starts the day after our last one, but with so many unknown variables to contend with, this year's planning process has been particularly challenging.  And yet, once again, I'm grateful and proud to share that we have remained committed to our vision, navigated the uncertainties, and are thrilled to bring you not one, but two gala events in 2021!
I've personally missed seeing each and every one of you, and hope you'll join us on September 9th for waterside cocktails at the beautiful City Vineyard in Manhattan, or for a sit-down dinner on September 18th at the incomparable Duck Walk Vineyard in Water Mill. Better yet, embrace that inner party animal and join us for both events!  After the year we've all had, we deserve to celebrate, and what better reason to do so than to ensure a future of health, hope and happiness for our animal companions. Save the date and let's have twice the fun, AND save twice as many lives in 2021!