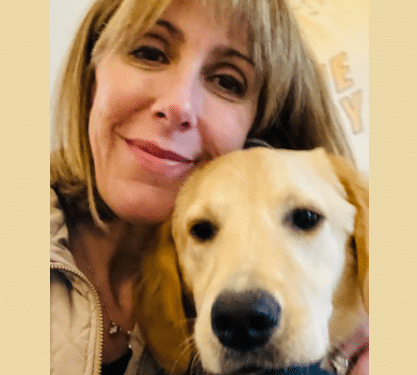 While many of us woke up on January 1st ready to start our "New Year, New Me" resolutions, here at Bideawee we are looking toward the future and looking to be a better version of ourselves in 2021.
While we haven't resolved to start meditating or exercise more (although those are good resolutions!) we do have our eyes clearly set on a brighter future for pets and the people who love them by learning and growing from lessons past. And this past year, in particular, actually taught us much that we can use to have greater impact on the lives that we help each day.
First let me begin by saying that the number one lesson we learned is that even during the darkest of times, YOU will be by our side supporting our mission and helping us save innocent animals. We learned that people just like you come out in droves to foster, adopt and donate when we need you the most, and we are so incredibly grateful for you this New Year.
We also learned that we can save more animals with a robust and thriving foster network. While foster used to be thought of as the future of animal welfare, COVID-19 has taught us that utilizing foster homes for our dogs and cats is the NOW of animal welfare. Because of the outpouring of interest in fostering while people were home, Bideawee was able to save even more lives. No longer restricted by space and staff, we can open our doors to even more animals, knowing that they will have a have a safe, loving, temporary home to go to while waiting for their forever families. We also know that we learn much more about their true personalities in a home than in a shelter environment and because of this, we are grateful for our incredible foster families this New Year.
And sure enough, we also learned just how well we can do when we (the animal welfare industry) collaborates on solving issues affecting animals in our communities. We've seen that coming together can not only solve problems on a far grander scale than we could tackle alone, but we have now seen a shift in mentality that shows the animal welfare community is not in competition with each other, but is truly bonded by the love of the pets we serve and a passion for the mission of helping even more. We are grateful for the chance to work with our friends in the animal welfare community this New Year.
And we are grateful that this year taught us how resilient and strong our team is. They've learned how to adapt to new conditions, new environments, and a landscape that sometimes seemed to change daily. They've learned to communicate better, to reach wider audiences through technology, to continue to provide medical care to pets in need, and to be nimble and face the difficulties that come our way with strength and determination, and passion. I am grateful for the Bideawee Team this New Year.
I look forward to so many good things to come in 2021; a new state-of-the-art Manhattan location, more animals in foster homes, more collaborations, healthier and happier relationships between peoples and pets, more lives saved, and more moments of gratitude for what we are able to accomplish because of you. From our family to yours, happy, happy new year!