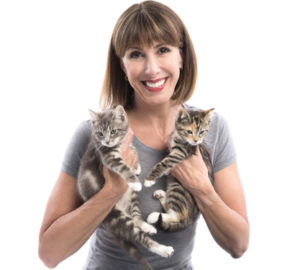 I'd be hard-pressed to find someone who wouldn't wish 2020 a very swift good-bye and welcome in a brand-new 2021. Luckily, here at Bideawee, we get to do just that. I may be dating myself, but it reminds me of the old Crazy Eddie "Christmas in July" commercial. Only for Bideawee its "New Year's Eve in September". Technically it's just the end of our fiscal year, but I think in the face of all that we've been through, I'll be very much looking at October 1st as the beginning of a new and better year for all, and I'm happy we get to do it early!
And as many of us tend to do around December 31st, I've been reflecting on the year's lessons, triumphs (there have been some), and of course, the things I'm glad are in the rear-view mirror. I'm also looking forward to the hope that a new year brings with it, along with the aspirations and the goal-setting. All the good that lies ahead.
So, what did 2020 give us? Well, for starters, it brought us a pandemic, and with it, a myriad of challenges and lessons we all had to face. But it didn't start with the pandemic, and while it's still very much a part of our lives, it won't end there either. The pandemic was just one part of Bideawee's story in 2020.
The year actually started off amazingly well – with lots of great things happening and lots of promise. We began 2020 by bringing on The New York City Feral Cat Initiative in order to have a greater impact on the cat overpopulation problem in New York. Our adoption numbers and the matches being made were better than any year prior, and we were providing more animals with lifesaving medical care than ever before. We were making a greater impact through collaborations and local and national rescue. And our gala was gearing up to be the most successful fundraiser to date with early numbers surpassing past years, signaling an opportunity to increase our life-saving activities even further.
Until March.
When Covid-19 hit, everyone I know was thrown for a loop but I'm proud to say that Bideawee's team never skipped a beat. The passion and dedication for the mission propelled the organization forward, and we quickly implemented new ways to continue saving animals' lives while keeping safe.
Everyone rallied, and– dare I use the term– pivoted, in their daily activities. We learned new technology (remember when ZOOM wasn't a household name?); we moved FCI workshops online; moved adoptions to appointment-only; changed our animal hospital to drive-up appointments; and we enlisted hundreds of new foster families and mobilized them quickly so we could reduce the number of animals in shelter. We kept going! And it's paid off.
We've had lots of triumphs! We've done almost 1500 adoptions, 4177 surgeries, trained 276 certified TNR caretakers, and filled 656 seats at our FCI webinars and workshops.
But we know we need to continue to do more, and 2021 brings with it hope, and the goal of increasing our impact across all program areas, even in the face of an ongoing pandemic.
So, in addition to saving more lives, helping more animals, and reaching more adopters and fosters, one other wish I have for the organization in 2021 is that we can hold our annual gala. While it may seem out of place on that list, the truth is that the funding loss from this year's cancelled Bideawee Ball is something we haven't been able to make up, and in order to continue to increase the number of lives saved, we need that revenue.
I know that no matter what 2021 brings, the team will never slow down and never stop helping vulnerable animals in need, but we can't do it alone, and we can't do it without the funding from our largest fundraising event of the year. So, perhaps you might summon up a little "holiday spirit" for a dog or cat in need with a "Year-end donation in September", Crazy Eddie- style and help us save even more lives in the months ahead.
You'd be right beside me and the Bideawee team, "ringing in the new year" with even more hope for the future ahead!
And while I certainly hope there are better days ahead for all of us, I know that no matter what obstacles we may face, we will get through them together, and for that knowledge alone, I am filled with hope. As always, THANK YOU for everything you do to support our mission and make the world a kinder, gentler place for animals in need.