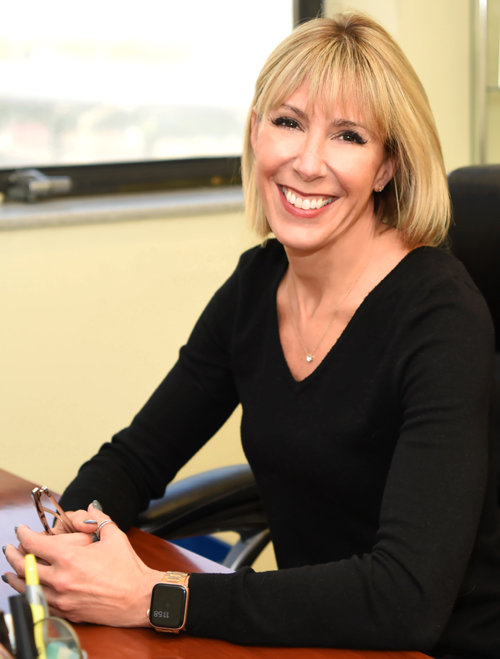 I've always been a very social person. I like people, I love making people laugh, I love social activities, and I like being a part of people's lives. I have a large and diverse social circle and a few incredibly close friends that I've had for nearly all my life.  I thrive in situations where I get to stand up in front of loads of people and talk about something I'm passionate about. Getting to speak at the gala each year about the work that my team is doing to help animals in need is my favorite time of the year!  I don't get nervous – I get energized!
But the funny thing is, all of my report cards, teachers and professors from elementary school through university scolded me for being "too social" and "too talkative".  I was told that I needed to be quiet and focus more. I needed to raise my hand less so that others could contribute as well.  I needed to show my feelings less!  Being "too" talkative, friendly, social, emotive, excited, and engaged – were considered negatives.  Now, don't get me wrong, I understand that there are times that talking or socializing are disruptive, especially in an education setting, and I'm SURE there were times that I should have not been talking.  But, looking back on all of this, I am acutely aware that these qualities are what have enabled me to be where I am today. Being social, emotive, excited, and engaged have allowed me to lead Bideawee and the team through very difficult times, and to be a leader with a higher EQ (Emotional Quotient) than IQ.  I've always believed that a smart leader surrounds themselves with people smarter than them and I strive to do that.  Being an emotional leader has always enabled me to feel the joys and sorrows that come with working in animal welfare.  It has allowed me to experience these things right alongside our team, so they know I mean it when I say I CARE!  I care about them, I care about our animals, and I care about the mission.  And they know it's true because I couldn't hide my emotions even if I tried, and I don't.  So, I've come to learn that the qualities I was reprimanded for were not, in fact, negatives, but have been tremendous drivers of happiness and success in my life, and I'm grateful that no teacher was ever able to squash them in me!
But being told for so long that so much of who you are is not ok, creates doubt. We all have a little self-doubt, right?  And as much as I know that these things help me be a better non-profit leader, I also know that the voice of doubt creeps in to tell me I should be different. More like a hard, serious, CEO type that you might see on tv.  Anna Wintour comes to mind. She seems to be the epitome of what people think of with regard to strong women bosses.  How stereotypical, and not at all who I am or desire to emulate in any way.
I know that I am not what many people picture when they envision a CEO.  I'm loud, I make jokes in meetings, I laugh out loud at myself, I've been known to play a practical joke or two (or three or four), and I've cried in front of my team. I'm vulnerable, and sometimes a little scattered. BUT….I believe so much in moving this organization forward, in increasing our impact in the community, in creating an organization that helps animals and the people who love them through a dedicated, caring culture, so I do whatever it takes every day to squash the self-doubt.
I am committed to honoring the vision of our founder, Flora Kibbe, who most certainly didn't follow what anyone told her she should be or do with her life.  She was a woman in 1903 who founded a non-profit animal welfare organization that has stood the test of time before she had the right to even vote and before animals were treated as anything more than property.  She teaches me every day to be authentic in your leadership and trust yourself no matter what your inner critic might be telling you.  Leading an animal welfare organization has certainly taught me that many people will doubt and question you and your decisions- it comes with the territory, but you don't need to doubt yourself too.
In the past, there were times when I tried to lead in a traditional way; in a way that I thought leaders had to be. But guess what?  I got where I am today, BECAUSE of who I am- not in spite of who I am. I think who I am authentically makes me a BETTER leader.  So, whether you work at Bideawee, are a donor, board member, adopter, foster parent, know that I want to do the very best for this organization, and I am going to do it from a place that is authentic to me.  It won't be perfect, but I will always strive to do the very best for the staff, volunteers, and animals. And you can trust that that I am very much telling the authentic truth because it's all I really know how to do.
Oh, and PS – I have to be 100% honest with you.  See, as much as I like people, working in animal welfare and seeing what people do to animals (from abandonment and neglect to horrendous abuse) – has certainly tested this statement again and again. There are many times I have uttered the words…… "ugh, I hate people. People are the worst."  Thankfully, I'm also someone who keeps believing in the good of most people – especially since I have the privilege of seeing that good every day from my team at Bideawee. I couldn't do the work I do without all of you, and I'm so grateful for your dedication, your passion and your trust in me.