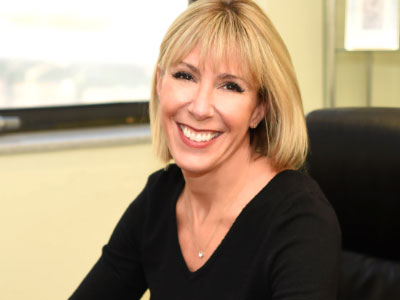 Kids always dream of the perfect holiday morning – tiptoeing down the stairs to find a sea of presents – boxes matching every item they've asked for. And over in the corner is one oddball box – covered with holes (for air), and a bit bigger than the other gifts. Opening this box, your kids are greeted with an adorable floppy-eared puppy or maybe a doe-eyed kitten – whatever their heart's desire! A guarantee that life just got a whole lot cuter.
Maybe some of our readers had a childhood moment like this, or maybe they even gifted one to their own kids. And believe me, I know that in the moment, nothing seems to beat the joy of a brand-new holiday puppy or kitten!
But let's just take a step back for a moment to talk a little reality.
And yes, you can call me The Grinch – but I want to remind everyone that we absolutely cannot forget that there might be members of the family who have reservations about this "surprise" – you know – the one or ones who will be primarily responsible for caring for this little furry bundle of joy.
Now, my heart is not two sizes too small, and while I don't fully want to discourage puppies or kittens as holiday gifts – I do 110 % strongly, STRONGLY suggest having a conversation with all the "Whos" in your whole "Who" family before making this big decision.
Pets are a lot of work. For many years.  It really doesn't matter how many passionate pleas and pinky-swear promises to feed the cat or walk the dog you may hear.  If these cries are coming from children, we can pretty much promise you that over time, it will be mom and dad doing some, if not all the daily duties. It's inevitable.
I firmly believe that a new pet can be a wonderful addition to your holiday – your heart may even grow three sizes that day. But, first, you really need to make sure that all the people who will ultimately welcome this fur baby into your home are ready, willing, and able to provide all the time, care, and financial responsibilities that come with pet adoption.
We like to tell people to think of giving pets as holiday gifts like they would a marriage proposal – the timing and circumstances around the proposal can be a surprise, but the idea of spending your lives together shouldn't be.
So, if the conversations have been had, the logistics have been ironed out, and all the Whos down in Whoville know precisely what kind of pup or kitten they have their heart set on, I'm all for making the holidays a time they will never forget. And I'm always a big fan of surprising your loved one with a trip to the shelter so that they can pick out their new pet themselves! After all, there is no substitute for that first time you lock eyes with "the one."
See, I'm not a true Grinch after all. Because like the Grinch once realized, "Maybe Christmas, he thought, doesn't come from a store, maybe Christmas (or Chanukah or Kwanzaa, perhaps means a little bit more!  Please visit www.bideawee.org.  Happy holidays!