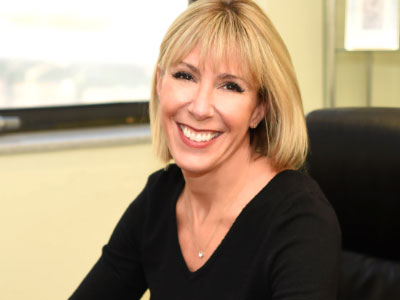 Just about five years ago, Bideawee began its search for a new location to call home in Manhattan.  Our building on 38th Street was aging, and our layout was out-of-date and not one that mirrored the standard of care we stand by for our animals. The location – less than ideal as so few people walk by – was difficult to get to from mass transit, and was flooded during Hurricane Sandy. Despite all of this, we were spending more money on that building – the smallest footprint of all three of our campuses – than the other two combined.
It was clear that we needed a new home in an area that had better foot traffic, that fit our needs and the needs of our dogs and cats better, was cost effective, environmentally conscious, and gave us the ability to increase our adoptions and our impact on animals and the people who love them.
Two years ago, we were still looking and didn't have much hope of finding something. But it was just about around this time in 2020, a few months into the pandemic, when the silver lining to the Covid cloud shown through right in the middle of the vibrant Chelsea neighborhood of Manhattan.
And now, two years later, we are on the precipice of opening the first new Manhattan Bideawee home in well over a century!
These are exciting times at Bideawee. Not only are we about to move into this incredible new home, but over the past year, we have launched important programs like our Community Initiatives Program  – which helps to provide spay/neuter services and free vaccinations in underserved communities. We are working to increase the number of animals we rescue and adopt despite national statistics, which show a decline in overall adoptions. New York is on the precipice of shutting down the sale of puppies, cats and rabbits from puppy mills and this is just the beginning. Here at Bideawee, we are continuing to work toward a world that is kinder to pets and to the people who love them.
That being said, we are working toward all of this and more, in the midst of very difficult times: talks of recession, the volatility of the stock market, rising interest rates, inflation, continued political polarization and international unrest…and the remaining Covid issues we are still plagued with – pardon the pun. But because of the support, generosity and kindness from people like you – we are getting ready to launch into the next 120 years of saving animals' lives! And I couldn't be more excited or more humbled to be a part of history.
Our founder, Flora Kibbe would be proud. Especially since the very reason she chose 38th Street right on the river was because she thought she could save more animals by being there.  You see, back in the early 1900s – when animals were homeless for more than 72 hours or their owners were done with them – they were thrown into the East River to drown.  And so, Mrs. Kibbe stationed Bideawee close by in order to intervene.
Now we no longer have that problem.  Animals are not drowned systematically in the East River – Thank God.  But we still need to do more.  And so, we are now stationing Bideawee in the heart of bustling and busy Chelsea –on 24th Street between 6th and 7th Avenues so that we can reach more people, so that we can save more animals, so that we can be seen by as many people as possible so that we can be top of mind when people are looking to add a new four-legged family member to their home.  We are easily accessible there, we are in the middle of so much AND – our very own miracle –we have our very own outdoor training and enrichment space for our dogs.
Bideawee's new home in Chelsea is a very special place and I'm so grateful to the staff, volunteers, donors and board members who are helping us do even more for pets and the people who love them and who are right there with us for this historic moment for Bideawee and the animal welfare community.  We look forward to welcoming you to the new campus in Early 2023!!!