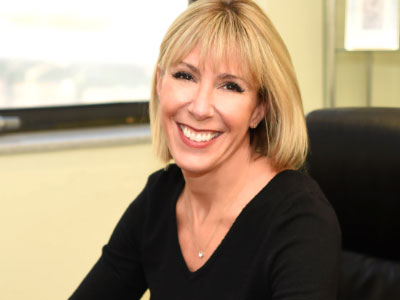 As we begin 2023, I have never felt more encouraged and excited for what the future holds.  It gives me great joy to be able to say that this year, Bideawee–founded by Flora Kibbe in 1903 before she had the right to vote– will be celebrating its 120th  anniversary and commemorating this tremendous milestone with a move to a brand new, state-of-the-art Manhattan building.
While It's taken a bit longer than we would have liked, there can be no rushing what we hope will be our home for the next 120 years and we wanted to make sure we got everything just right before its unveiling. I am so excited that we will soon be revealing our centrally located, LEED-certified facility, that will house our adoption center, medical and surgical wing and outdoor dog training and enrichment area.  If you would have told me a few years ago that we would soon have our very own grassy yard in the middle of a bustling Manhattan neighborhood, I wouldn't have believed you. But here we are, and I couldn't be more thrilled. One of the hardest aspects of shelter life for dogs is the lack of space and ability to be outdoors, playing and getting fresh air, but with this enrichment area, our dogs will always have a way to have a break from the confinement of kennel life. It's a dream come true for me and the team.
I also can't overstate how happy we will be to become part of the vibrant Chelsea community and welcome new adopters, volunteers, donors, and friends to our space. We hope that when our doors open in March, you will stop in and say hello to the cats and dogs who have been rescued, and that are well on their way to becoming beloved future family members because of the generosity of people like you.
We'll be sharing the official opening date and ribbon-cutting ceremony soon and we hope to see you all there! But in the meantime, I want to take this opportunity to thank the people who made this new campus possible, beginning with Bideawee's incredible staff and volunteers who give of themselves every day to provide care, love and new beginnings for animals in need.  Next, I want to thank Bideawee's Board of Directors, who have unequivocally supported our vision to have an even greater impact on pets and the people who love them by moving this project forward, in spite of a pandemic and every obstacle that could come our way!  And last, but certainly not least, I want to thank the donors – people just like you who continue to support us, and the work we do each and every day. Without you, there is no Bideawee.  On behalf of all of us here at the Wee – Thank You!  And we'll see you on 24th Street!  Come welcome the new kids on the block.