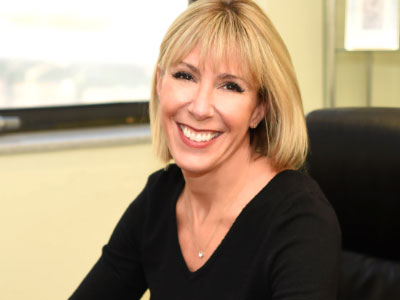 Many of you may have already heard about the 26 cats and kittens that were recently abandoned behind the Bideawee Animal Hospital at our Westhampton Campus.  Thanks to a number of converging factors, including the good fortune that a passer-by spotted their carriers (the hospital was actually closed that day), the unbelievable speed with which our medical team, adoption staff, and foster community sprang into action, and the outpouring of generosity and support from people like you, these cats are now safe and getting the medical care, love, and nurturing they desperately need.
This kind of incident puts a huge strain on our resources during an already difficult time of year – kitten season.  We are brimming with kittens needing medical care and attention, we are hearing the pleas from rescuers every day to take more, and we want to be able to. But having 26 cats and kittens dropped in our backyard with no warning, all in various states of health?  This is a tremendous hardship for our team. But know that we would never, and could never turn them away.  Our staff, volunteers, fosters and our donors are enabling us to do everything in our power to nurse these little ones back to health and eventually find them the forever homes that they deserve.  Thanks to the generosity and passion of people just like you – The Westhampton 26 — as we are calling them, are safe from harm and whatever fate they might have suffered if they hadn't found their way to our care.

But how do situations like this happen in the first place? And what can we do about it?  First of all, as much as our first reaction might be anger at the person who abandoned these animals, it is obvious from the notes on the carriers that these cats were loved. And they were left to Bideawee – knowing that we would care for them.  So, our guess is that these cats were left by some well-intentioned person who probably rescued several of them, but quickly got in way over their head as more and more litters of kittens were born. The cats were all skinny with fleas, and various medical conditions. So, our best guess is that these cats were left by someone who wanted to help them, but didn't have the resources to ensure they were spayed, neutered, given ample food and medically cared for.
We obviously do our best to help respond to situations like these, but we will never make a real impact if we don't focus our collective efforts on preventing situations like these from happening in the first place. That's why our Feral Cat Initiative Program works to educate and provide resources to communities to help with trapping, spaying and neutering, and caring for free-roaming community cats—so that well-meaning people have the help they need BEFORE they get in way over their heads.

We're working hard to see to it that spay and neuter services become more accessible for the people and pets who need them. In NYC and Long Island, access to services and resources was becoming increasingly difficult pre-pandemic and post-pandemic, it's more difficult than ever for a variety of reasons.
That's why our FCI team pivoted from education to becoming a service and resource provider, providing access to free spay/neuter, free transport, trap loans, food giveaways, and more. We want to help as much as we can to prevent situations like this from happening in the first place. We have a long way to go to meet the existing need in the community, but we have to start somewhere and we are.
As groups like Bideawee work to make these services more accessible, I hope that animal lovers like the person caring for these 26 cats know that help is available, but it's critically important to reach out before the situation becomes unmanageable. We're doing everything we can to do our part but we can't do it alone. Learn more about FCI and how you can join in our efforts to help community cats.