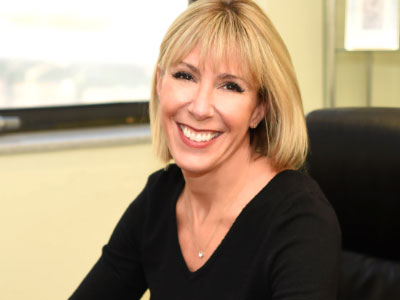 As someone who has dedicated most of my career to promoting the human-animal bond and helping to support the profound connection between people and pets, Pet Memorial Month and Pet Memorial Day in particular, have special meaning to me. On Sunday, September 10th, Bideawee hosted it's 51st annual Pet Memorial Day (always held the second Sunday of September) and I believe that there is no better illustration of the human-animal bond than in the everlasting love on display at this event.
Having been with Bideawee since 2010 and having welcomed many dogs and cats into my family over my lifetime, I've also had to deal with the deep heartbreak that comes with the loss of a pet. Most recently, after being a part of my life for 18 years, I had to say good-bye to the most amazing cat I've ever met, Mr. Peaches. And like anyone who has lost a special four-legged family member, my sadness is deep but will lessen with time, however, my love for that guy is indeed everlasting. Mr. Peaches' paw prints most definitely made forever indentations on my heart.
Mrs. Kibbe, the founder of Bideawee, began the Pet Memorial Parks in 1916 because she believed that our pets deserve a final resting place worthy of the love, joy, and companionship they bring to our lives. Today, more than 65,000 animals – including dogs, cats, horses, rabbits, even a turtle or two –have found a beautiful, peaceful resting place at Bideawee's Pet Memorial Parks.
Of all Bideawee's programs and services, our Pet Memorial Parks are often the most challenging to talk about, because as a culture, we're trained to celebrate beginnings and mourn endings. But what I want people to remember is that loss only exists because love was there first. And Pet Memorial Month is a time to celebrate that LOVE.
I spend many days at our Adoption Centers hoping that our animals will find families who will care for them and love them – in sickness and in health, till death do them part. And on days like our Pet Memorial Day, I am reminded of how often my wishes come true. Seeing the hundreds of folks that come out to honor their beloved pets who are no longer with us, to pay tribute to their lives and the unconditional love they gave us, reminds me that it is a beautiful and special day – not necessarily just a sad one.
So, in honor of Pet Memorial Month, let's all take a moment to remember with joy and love in our hearts all the incredible animals who have been by our sides on the tough days, the best of days, and every day in between. We love you and we will never forget you.