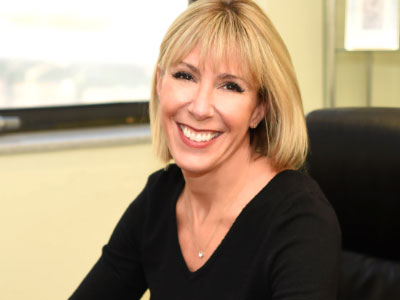 We thought we were gaining momentum.  We really did.  We had reduced the number of needless animal euthanasia in this country by 91% since 1970. We'd gotten much better at relocation partnerships – moving animals from shelters in states where overcrowding was the norm and euthanasia as a population control method was common – to shelters in areas that had a demand for adoptable animals. The phrase "Adopt Don't Shop" became widely known and more people were choosing to adopt their pets from shelters without the stigma of it being a "sad place on the edge of town".  We had even made some strides with TNR programs aimed at helping control the cat population.  But then, the pandemic hit.
At first, it certainly seemed to all of us in the animal welfare world that the pandemic was the best thing to ever happen to homeless animals. Everyone it seemed, wanted a "Pandemic Puppy".  And indeed, 23 million households added a pet to their family during the pandemic!  Less pets were being surrendered to shelters as people were working from home, there was a moratorium on evictions and the number of people willing to foster a pet skyrocketed, literally emptying our shelter within a week's time.
But then the curtain got pulled back and we began to see the cracks.  Spay and neuter had lessened and even halted for too long during the early days of the pandemic.  Community cat caretakers were rightfully terrified of how that would impact all the work they had done and were doing to help control the population. Things also began to change for owned pets and shelter pets. People started going back to work in the office and puppies with little outside socialization and not enough training became adolescent dogs with behavior issues. Then, the eviction moratorium ended, and many people found themselves needing to relocate – often to places that didn't accept pets. The economy faltered making pet food and veterinary care unaffordable to many.  More and more pets had to be surrendered to shelters and fewer and fewer were leaving. Simple math dictates that if more come in than leave, we start to see an overcrowding problem again and euthanasia rates will rise. Well, it is happening. And it's a crisis.
While it's hitting municipal shelters especially hard, even right here with our friends at Animal Care Centers of NY, it's also hitting those of us who, gratefully, have a little more control over the number of animals that come into our shelter.  We are taking back more and more adolescent dogs; we are taking in animals that have been abandoned in their later years because of medical issues; people have dumped pure breed dogs off that have been hit by cars, and we are getting call after call to take animals in because of a "change in lifestyle".  It's the number one reason people are surrendering their pets. Pets that thought they were part of the family are now finding themselves homeless because their people are moving, or have gone back to work, or have lost their job, or they can't afford to care for them anymore.
We will do everything in our power to step in when and where we can help. We'll continue to open our doors to these animals and provide them with all of the love, attention, and medical care they need. But we cannot change the fact that they've lost the only family they've ever known, and that will never stop breaking my heart.   I want to scoop them up and take them home and shower them with kisses to let them know they are loved.  But I trust the process at Bideawee. I trust and know that if they are here for a moment too long, we'll find them a fantastic foster family to love them for the while they are here. Just like our name means in Scottish – Stay a While.
But folks, we need to do something big here!  We need to come together as a collective and help solve this before it continues to slide in the wrong direction. Puppies should NOT be growing up in shelters! But there are too many of them. And people continue to breed them, puppy mills continue to exist, and people continue to fail to understand they need to train their puppy, so they don't grow up to have behavior issues. And most importantly people need to SPAY AND NEUTER their cats and dogs!  We need more access to low cost spay and neuter. EVERYWHERE.
So many organizations, big and small, including Bideawee, are doing our part to see to it that the homeless pet population doesn't continue to grow; to see to it that the euthanasia rate continues to fall. But right now, it feels like the dam is about to burst and we are just sticking a finger in the hole to plug it up. We need a multi-pronged solution starting with fewer dogs and cats being born. We need spay/neuter education and low-cost access.  We can't make price point a barrier to spay and neuter. And we need more providers, more clinics, more vets who are willing to do this – not fewer.  Kudos to Flatbush Cats!
We need more surrender prevention programs and more accessible training programs. We need to work together to provide these things and I'm happy to say that Bideawee collaborates with other groups to help solve these problems as best we can!  The problems may seem insurmountable, and I may not have the "big fix" to this problem (pun intended) but I firmly believe that together, working in a concerted way, we can get to a nation where there are less homeless animals entering shelters than are going out.  # Adoptdontshop Please and thank you.