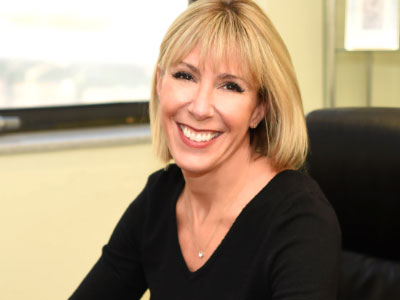 We all have that one friend who is always looking for the perfect match, but no one is ever just right. Too tall, too short, dark-haired, light-haired, whatever it might be.   But, common interests and complementing personalities are more important in the long run of a relationship than just immediate physical attraction—just ask a matchmaker! And sometimes….that's exactly what I fancy myself! Not for people – but for people AND pets.
Looking for a pet to adopt or foster is a lot like dating—people can fall into these same traps.  They often decide, even before meeting the animals, the type of breed or size of animal that they're looking for, when they should be focusing on a pet with the right temperament to fit their lifestyle. Just because you live in a tiny apartment or a sprawling mansion, doesn't mean your dog's size needs to correlate! I promise you, size doesn't matter….. pet personality is where it's at!
Over the years, I've seen a few animals, who despite their charms, have struggled to find permanent homes. So, this week, I decided to "flip the script" on matchmaking and let our animals tell YOU what they are looking for.  Think of it as Sadie Hawkins day, but for pets.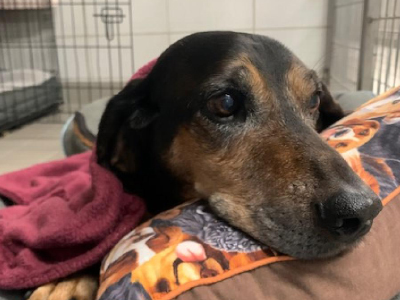 JP  (Handsome 8-year-old canine male from a military family.)–
ISO male or female who likes to keep his fur short and well groomed. Though my puppy days are behind me, I'm still open to new friends and new adventures. A potential owner must be physically fit enough for walks of any length (at my discretion), and somewhat of a whiz in the kitchen, as I'm a bit of a foodie. I enjoy cuddles and belly rubs as much as the next hound, but don't expect me to open up right away; I am seeking a real connection. My ideal match would be generous and completely Lactose Intolerant, so that I would have the option of eating any of your unwanted cheese, which is my favorite snack! I'm more than willing to explore any of your passions and interests, as long as I'm allowed equal time to survey the great outdoors for all its sights, sounds, and most importantly – smells!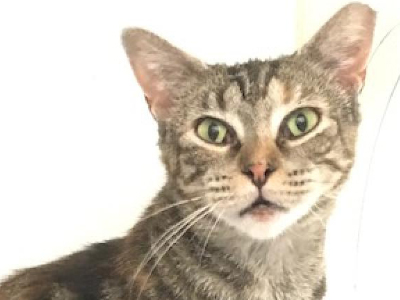 Clarabelle (Active single feline mom seeks permanent living situation.)-
I'm an empty-nester, with all my kids now off on their own. Open to sharing space with another feline roommate, as long as we are able to maintain our own personal space. I relish my alone time so I usually choose solo activities, but also a big fan of laser sports. Will occasionally entertain the idea of joining roommates for family dinner. Ideal home would have plenty of natural sunlight and high perches for surveying my new Queendom. When not lazing in a warm sunspot, I spend my time working out with (preferably) limited human observation. I just don't feel myself with people watching my every move. Social events don't come naturally to me, but I'm always working towards coming out of my shell. (Complimenting me on my Bengal stripes never hurts.)
Could JP or Clarabelle be your match? Did their personal ad flutter your heart? A love match could just be a first date away at Bideawee….