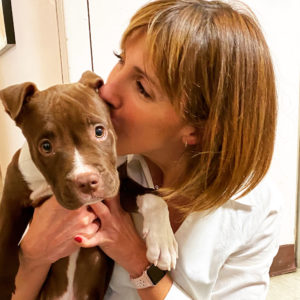 Abraham Lincoln was quoted as saying, "the best way to predict the future is to create it."
As we say hello to a brand-new decade, it is incumbent upon animal lovers to do everything we can to create a world without animal cruelty, pet homelessness, and needless suffering; in short, the best possible future for our animal companions.
While we have made some strides in animal welfare since Flora Kibbe first founded Bideawee in 1903, we still have not achieved a future where animals are not being surrendered to shelters because of lack of accessible services such as behavior training assistance, affordable veterinary care, and affordable spay-neuter services. We have not achieved a future where animals are not overbred in horrendous, cramped cages at cruel and inhumane puppy mills. Nor have we achieved a future where animals are no longer euthanized needlessly.
For Bideawee, my vision for this next decade is to continue to work to create that future for as many animals as we can by adhering to and focusing on programs that fall within our three core pillars – prevention, problem-solving, and the human animal bond. We need to be strategic in our approach to tackle the problems that result in animal suffering or homelessness by expanding and developing programs within these pillars so that we can continue to improve and increase our impact on the number of animals we rescue.
Furthermore, I envision a world in which animal welfare organizations do not see each other as competition, but as partners. We need to be looking to our friends in the animal welfare space to collaborate, share ideas, and share resources and knowledge, because we know that together we can do more to benefit the dogs and cats who need us.
And as individuals, we too can have a greater impact on the animals in our lives and create a better world for them. First, we can ensure we are taking care of our own pets, providing them with love, medical care, exercise, and proper nutrition for their entire lives. We can also strive to improve the life of a homeless animal. Consider volunteering at your local shelter, walking dogs, socializing cats, or fundraising for a shelter. Every little bit helps to change the world for the animals we all care so deeply about. You can also donate – no amount is too small. Your incredible generosity helps animal welfare organizations continue to do the work we do saving homeless animals, and hopefully, helping to change the future for them.
As we kick-off 2020, I invite each of you to join me in this journey, not to predict the future of animals, but to create it.