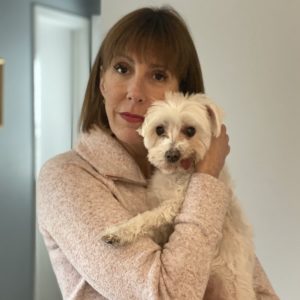 On behalf of the entire Bideawee family, I sincerely hope that you and those closest to you are doing well and staying safe and healthy during the current crisis. We are facing unprecedented circumstances with many aspects of everyday life shut down or operating in extremely limited ways. Luckily, animal rescue groups and animal services have been deemed essential businesses. So, even though our adoption facilities are closed to the public, there are dedicated staff at each of our campuses who show up day after day to ensure that the animals in our care are kept safe, happy, healthy and loved. Our team's first concern is for them – and that won't change.
Throughout this difficult time, we've seen so much good in people. And, thanks to the incredible outpouring of support from our community, we have found temporary foster placement and adopters for almost all of our animals. We could not be more grateful to everyone who reached out to open their homes and their hearts to a shelter animal. The few pets who are still with us have special medical or behavioral needs. If you feel you can foster one of these special animals, please email [email protected].
I do want you to know, however, that while our needs have shifted, they have not gone away. We still desperately need the financial support of donors, both old and new. In fact, we need you now more than ever, as we try to navigate the growing needs that we must work to help address. Just this weekend, we received a call about a family desperate to find placement for their beloved dog, Ray Ray. The family, facing homelessness and not able to find shelter that would accept their dog, turned to Bideawee for help. Thankfully, we were able to take this poor pup in, provide care and shelter, and ultimately, a loving home. Ray Ray is just one example of what we expect to see as pet owners struggle with reduced incomes, lost jobs and illness. Spring is also kitten season, and we are already getting calls to help with litters of vulnerable kittens. These kittens will need medical care, food, love and eventually, a connection to their new families.
The need for Bideawee's services won't go away, even as we learn to operate in new ways. We continue to do adoptions by appointment only, and the compassionate teams at our Pet Memorial Parks and Animal Hospital are also still there for you, and will be seeing clients by appointment only in order to protect their health and yours.
In order to be fully prepared to continue to save the precious, innocent animals who will need our help, we need the continued financial support of compassionate animal lovers like you.
Please consider making a special donation to support Bideawee so we can be there for pups like Ray Ray and be prepared to take on the challenge of kitten season while operating in ways that ensure the safety of our dedicated staff.
Finally, it's incredibly important to understand that there is no evidence that COVID-19 can be transmitted from animals to humans at this time. We strongly recommend that all pet owners develop a care plan for your pet(s). For more information about Covid-19 and animals, click here.
Thank you again; I am forever grateful to you for standing with us. The family here at Bideawee wish you and your family much good health, good spirits and good will as we navigate through this crisis together.