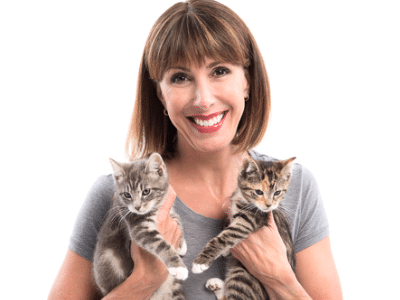 Spring has sprung! Although we are all grateful as the days grow longer and the trees and flowers begin to bloom, spring brings unique challenges to animal welfare.
Every spring, warmer temperatures inspire the community cats in New York City and Long Island to breed, quite literally giving birth to kitten season. In the coming weeks, Bideawee, Animal Care Centers of New York City, and our rescue and shelter partners will soon be inundated with kittens. While some kittens will have a mother cat by their sides, many more will be orphaned bottle babies. Many of them will be barely days old, sickly, and fragile.
But what exactly is "Kitten Season", and why does it happen?
Tens of thousands of outdoor free-roaming feral and friendly stray cats, collectively known as community cats, live in cat colonies New York City and Long Island. But, they aren't truly homeless. Their home is just outdoors. Through our Feral Cat Initiative, we teach people just like you how to help reduce the population of community cats by humanely trapping, spaying or neutering, vaccinating, and caring for free-roaming cats, otherwise known as trap-neuter-return (TNR).
But despite more than 8,000 New Yorkers fixing and caring for community cats, many more cats remain unfixed, both in neighborhoods without cat caretakers to perform this essential service, in neighborhoods with unfixed owned cats who roam, and those who are not fixed and become homeless through dumping or circumstance. These intact cats begin to breed, giving rise to a boom of new kittens being born on the streets… many of whom will become orphaned.
Luckily, we are ready to kick our lifesaving efforts into high gear and rise to the challenge to save some of the most fragile felines. But we need your help.
Problem solving takes a village. It has always been my belief that through collaboration, cooperation, and the coupling of resources, Bideawee can save more lives. And that's where you come in.
You can be a hero for cats and kittens this spring.
You can sign up for one of our webinars to learn how to take care of the smallest orphaned kittens this spring, and then sign up to foster with us.
You can donate to our Feral Cat Initiative to help us help more cats and kittens.
You can adopt a cat or kittens at Bideawee to make sure we can say "yes" to the next kitty who needs us.
If a kitten or cat needs help on your block this spring, instead of thinking "someone should do something", I want you to have the tools to know you are someone. This kitten season, I ask you to partner with Bideawee as an advo-CAT. With your help, Bideawee can say "yes" to the fragile felines who will rely on our lifesaving care this kitten season.