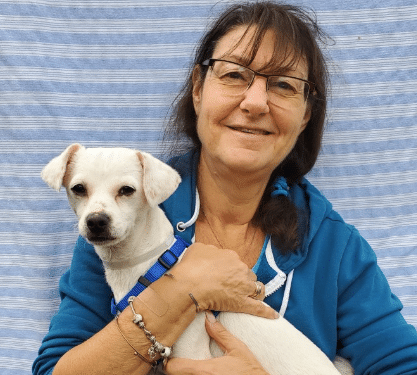 Amie Bauer has been volunteering at Bideawee's Westhampton location for more than six and a half years. During this time, Amie has grown to be, not just a dedicated volunteer, but a true member of the Bideawee family. Amie never shies away from the needs of the Adoption Center, whatever they may be. Whether it's taking care of the animals, cleaning, organizing the center, or helping with special events, she can always be counted on.
When asked about her volunteer experience with Bideawee, Amie says that she always feels a strong obligation and sense of purpose when it comes to Bideawee. She too, feels like part of the family.
Thank you, Amie, for everything you do to improve the lives of Westhampton's animals, and for being a beloved member of the Bideawee family.