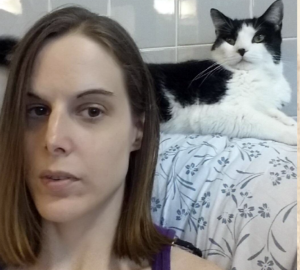 Amy Satzinger has been volunteering at Bideawee's Westhampton location for more than five and a half years. She spends her time socializing both cats and dogs, walking dogs, and helping to facilitate visits from schools and day habilitation programs. She also takes photos and videos of the animals to help promote them, and is a tremendous help to our marketing department.
When asked about her volunteer experience with Bideawee, Amy says that she always feels like she's at home when she's at the Westhampton Adoption Center. This doesn't surprise us because at this point, she feels like family, and Bideawee's Westhampton location would not be the same without her.
Thank you, Amy, for everything you do to improve the lives of Westhampton's animals, and for being a beloved member of the Bideawee family.