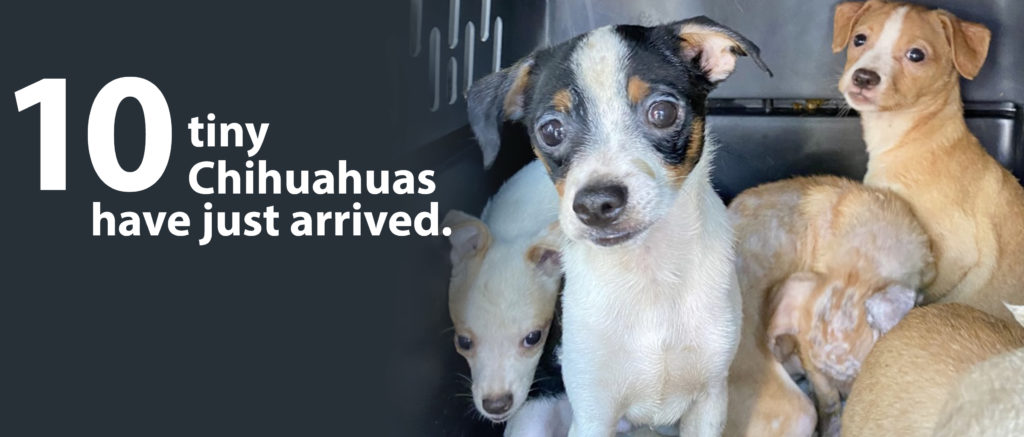 Hoarding situations truly are heartbreaking. We watched the video below, taken when Sam, Eish, Lupin, Dumont, Trevor, Jen, Tessa, Dannie, Ramon, Agnes and nearly 90 other sweet chihuahuas were rescued from just such a situation in Puerto Rico.
The conditions were shocking.
Crowded into small cages, scared and confused but still full of energetic doggie love. The trust in their eyes was so evident, even after living all of their lives in awful conditions.
Please make an urgent gift today to help Bideawee care for innocent animals who come to us from terrible situations like this. Your gift helps ensure that they get the care they need and deserve.
All of these pups are tiny — no one is over 10 pounds — between the ages of 2 and 5 and very timid, which is to be expected given their heartbreaking situation. All have been evaluated and given the medical care they need and are on their way to our shelter in New York where they will spend time in foster care, healing and learning to be part of a family before they are adopted by their forever families.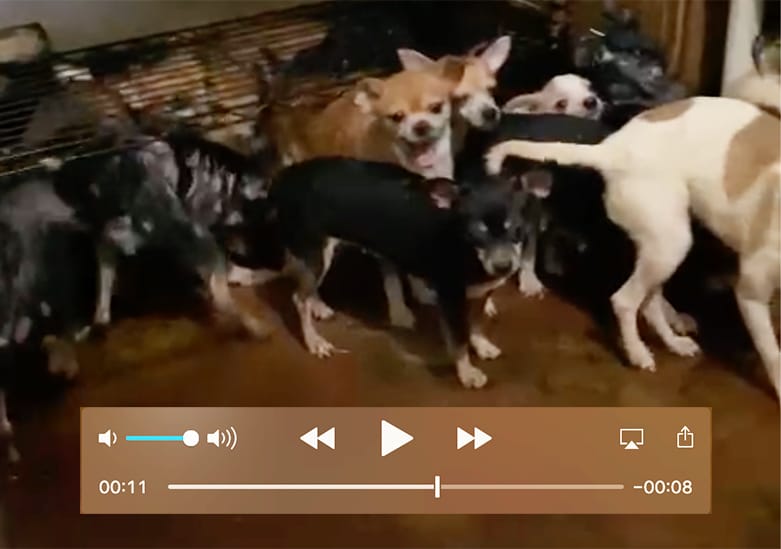 Care for emergency rescues like these 10 dogs is expensive. But that doesn't stop us when a desperate request for help comes in. One way or another, we find the space and resources to say yes. Because at Bideawee, we just never give up.
The lives of animals trapped in hoarding situation like this are simply devastating. They live in a constant state of fear and confusion, their sweet natures compromised and their natural need for attention and affection unmet.
When you give your gift to Bideawee today, you help us continue rescuing animals who need a forever home and give them a family like these sweet pups so desperately need.
Thank you for your support. Very often, it means the difference between suffering and joy, hunger and health, life and death. We appreciate it and you.