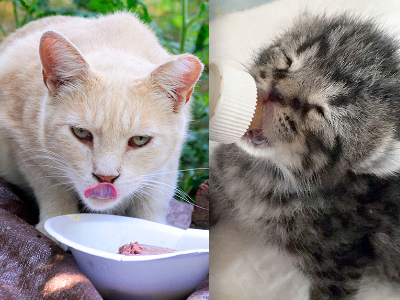 Hundreds of cat lovers from around the world have tuned in to Bideawee's Feral Cat Initiative webinars this year to learn how to help cats and kittens in their communities. Want to get involved but don't know where to start? Attend our May online overview of all things kitten and community cat!
This week, on Thursday, May 13, our Community Cats 101 webinar will give you an insider's tour of the world of Trap-Neuter-Return (TNR) and community cats, discussing common questions like: Why are there so many cats living outside? What do I do if I find a sick or injured community cat? How can I become part of the TNR/rescue community?
Later this month, on Thursday, May 27, join us for our Kitten Season 101 webinar, where you'll learn skills to help kittens of all ages in your community. Whether you're looking to learn how to provide neonate kittens with specialized, around-the-clock care, or how to socialize older kittens so they'll be more adoptable, you'll find it here!
Community Cats 101
Thursday, May 13, 2021
5:00–6:30 p.m. ET
Kitten Season 101
Thursday, May 27, 2021
5:00–6:30 p.m. ET
Join us this month to learn ways that YOU can become a hero for cats and kittens in your neighborhood this spring!