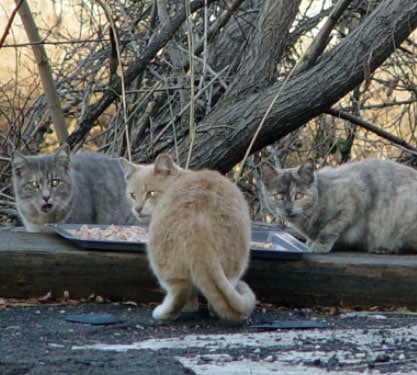 This holiday season, the Feral Cat Initiative is thankful for YOU. Thanks to your support, Bideawee has been able to save hundreds of kittens and cats this year, all while supporting the critical work of more than 8,000 Certified TNR Caretakers who care for tens of thousands of outdoor community cats.
What's more, during these tumultuous times, one of the brightest spots has been the opportunity for us to reach more community cat caretakers than ever before. Pre-pandemic, FCI's courses were taught in-person, primarily within the five boroughs. Today, our online webinars are seen not only by hundreds of New Yorkers, but by caretakers from around the USA and world, including participants from Canada, Great Britain, Ireland, New Zealand, Australia, Israel, Russia, Saudi Arabia, and more!
While so many businesses and nonprofits have struggled through the pandemic, your steadfast compassion has ensured that our lifesaving work never stopped, and in some ways, has even grown.
Our next webinar, Building Shelters for Outdoor Cats, on December 10th, will teach you how you can keep your feline neighbors safe, warm, and dry this winter. We'll teach you about the materials, tools, and skills needed to build a variety of warm, waterproof shelters, in addition to sharing general information about pre-fab shelters available for purchase.
Wishing you a happy, healthy, and safe holiday season, from our kitties to yours!