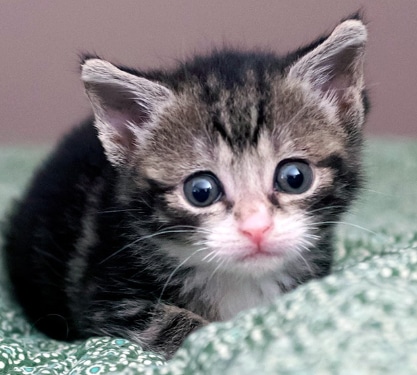 With spring just around the corner, "kitten season" is only a few weeks away! Every March, longer days and warmer weather inspire more cats to breed in the Northeast, and more kittens are born on our streets. Whether you want to be ready to help orphaned kittens in your neighborhood, or you're interested in fostering bottle-babies or older kittens in need of socialization, this free webinar is for you.
Kitten Season 101, on Wednesday, March 31, will teach you skills to help kittens of all ages in your community. Whether you're looking to learn how to provide neontate kittens with specialized, around-the-clock care, or how to socialize older kittens so they'll be more adoptable, you'll find it here! Join us to learn what "kitten season" is, how to navigate each stage of kitten care, what equipment you'll need, and which techniques will help you give kittens of all ages the best start in life.
Join us on March 31 to learn what you can do to save kittens' lives this kitten season!