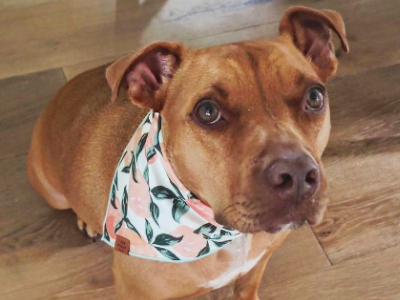 Sesame had been at the Bideawee Westhampton location for months when I first saw his listing on their website. The moment I saw his photo and read his bio on the website, I became obsessed. I frequently talked about adopting him with my former co-workers, but kept holding off. It wasn't until my friend offered to drive me out to Long Island to meet him that it became a reality!
I soon discovered his love for cheese and butt rubs and quickly signed his adoption papers. His trainer even drove him to my Brooklyn apartment to help get him acclimated.
Since adopting Sesame in August 2019, he has enjoyed:
• visiting his grandPAWrents in MA and VT
• nature walks
• meeting new dog friends
• christening every couch with a snooze
• barking at the TV
• swimming in the ocean
• playing dress up
• eating more cheese
• requesting butt rubs from family and strangers alike
• cuddles with his momma
• and most importantly enjoying his doggy life!!!
I'm so grateful to Bideawee for making me a dog mom to the greatest boy!
You can follow Sesame on Instagram @sesame_chckn