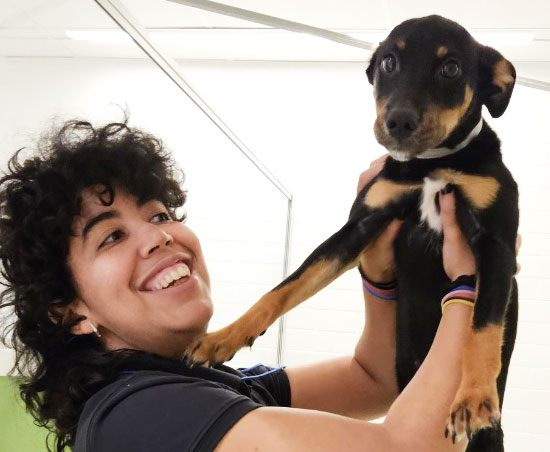 Samantha Caro, Adoption Associate, Manhattan
Hi! My name is Samantha and I'm an Adoption Associate at Bideawee's Manhattan location. I've been working at Bideawee for just over 4 months. I've always been an animal person and have had an interest in animal behavior since I was young. I've always had a ton of respect for the people working in animal shelters, and as I moved into the pet care industry, I realized that I wanted make an even bigger difference by providing hands-on animal care in a shelter environment.
In my downtime I'm a writer, artist, and all-around creative person. If not working on one of my original projects, you can find me playing video games or hanging with my dog and cat. There's never a dull moment!