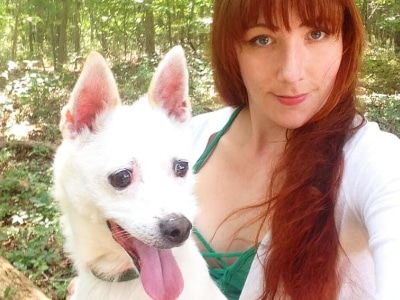 Deanna Murphy – Client Care Supervisor, Westhampton
I started working at Bideawee just over 14 years ago as a teenager.  In nearly a decade and a half, being at Bideawee has led me through both a career journey and a personal transformation; from the edge of adolescence through actual adulthood.  During this time, I've had the privilege and honor to experience working at all three locations, and within various departments.  It's been a voyage learning about animals, life, genuine hard work, love, and the nature of the animal welfare field.  I've had the pleasure of working as an Adoption Associate, which lead me into an early love of animal behavior.  In 2009, I graduated Animal Behavior College, and eventually began to work more intimately with the dogs and cats in a training capacity, and I later moved into a Behavior-Enrichment Coordinator position.  Time went on to lead me into the role of Event Liaison and Client Care Supervisor at the Westhampton location, where I have now spent the majority of my Bideawee career.  We all wear many hats here, and whether working in an isolation area, with the cats or dogs, at the desk, or assisting with events, it's a blessing to never work the same day twice.  It's always a surprise.
I have had the pleasure of meeting many wonderful, talented, and interesting people on this voyage, and adopting my dog, Domino, from here in 2014.  Domino had a lengthy two year stay at Bideawee due to his special medical and behavioral needs.  He was my dog before he was really my dog, and continues to be the light of my life, my best friend, my one and only.  Apart from being the best dog on earth, he won't tolerate any nonsense from me, and I respect and love him for that. When I'm not cuddled up to Domino, or lost on a nature hike with him, you can find me practicing martial arts, writing, drawing and cooking.