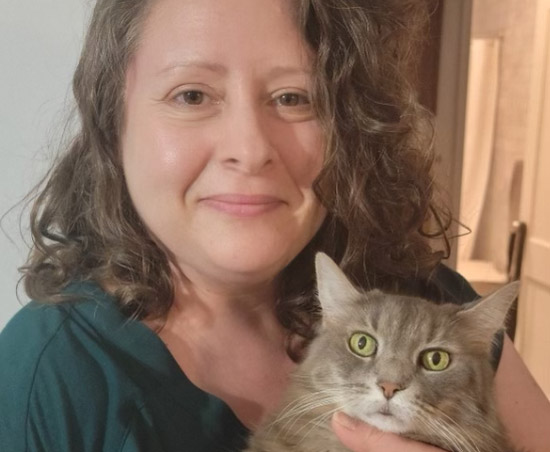 Franny Kent, Director of Volunteer Experience
Hello! My name is Franny Kent and it's with tremendous enthusiasm that I recently accepted the important role of directing Bideawee's volunteer experience across all three sites (Wantagh, NYC, and Westhampton) and managing the day-to-day volunteer duties at Wantagh. Working collaboratively to create and strengthen the human-animal bond through best-in-class lifesaving and compassionate care for pets and the people who love them is a dream come true for me.
I have 25 years in non-profit leadership and education experience at the American Museum of Natural History, Museum of the City of NY, Jackie Robinson Museum, and the Queens Public Library, to name a few. In all those locations, I've led robust cohorts of volunteers (as well as staff) and I am also a weekly volunteer myself at MeowSquad, which is a cat holding space in Queens where I clean cages, give medicine, socialize, feed, transport, run events, etc. I live in Howard Beach with my husband and two fur babies, Val and Fio. Val came to us on a winter's night looking for shelter for the kittens she was carrying in her mouth which had sadly, already fallen prey to the weather. She's been ruling our apartment for the past 10 years, but when I found Fio sitting on the divider of the Grand Central Parkway 5 years ago, I knew that Val was destined to have a sibling (much to her chagrin!).
I am incredibly passionate about Bideawee's mission, and I look forward to making sure Bideaee's staff and volunteers feel supported by creating an enriching, respectful and positive environment for all!