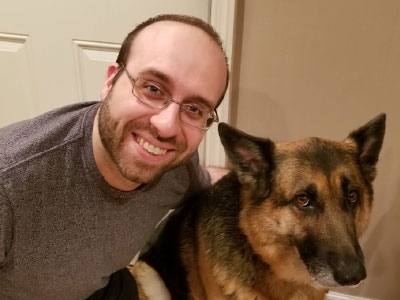 Senior Director of Employee & Volunteer Engagement
I began my journey with Bideawee as an intern back in 2012. I had recently graduated with a BS in Business Management and knew I wanted to work in Human Resources. Luckily, a friend who was volunteering at Bideawee let me know their Human Resources department was looking for an intern. I thought this could be a wonderful way to get involved with an organization whose mission is to help animals, something I feel passionate about. I was fortunate to get hired not long after, and today I hold the position of Senior Director of Employee & Volunteer Engagement.
In this role, I handle all aspects pertaining to Human Resources, have oversight of the overall Volunteer department, and am responsible for anything that helps ensure that everyone on the Bideawee team has a great experience. Although I don't work hands-on with the animals directly, I love that I'm able to support everyone in the organization who does!
Though I oversee all of the two-legged beings at Bideawee, I also love our four-legged beings, particularly German Shepherds! Sadly, my own rescued German Shepherd, Shadow, recently crossed the rainbow bridge. Shadow loved looking for treats, chasing squirrels around the yard, and playing in the snow in the winter. My wife and I miss her so much, but we're are incredibly grateful for the 6 wonderful years and happy memories we had with her. In our spare time, my wife and I love to travel, go to concerts, and try new recipes.
I feel so incredibly fortunate to be spending my Human Resources career at an organization that does such incredible work!