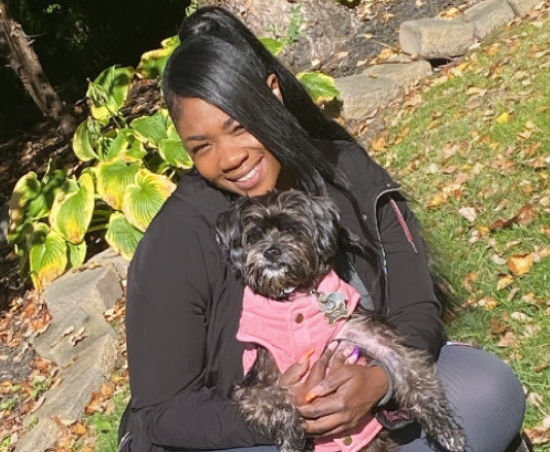 Tiahnna King, Manhattan Adoption Associate
Hello, my name is Tiahnna, and I am an Adoption Associate at Bideawee's Manhattan location. I'm responsible for the day-to-day care of our dogs and cats and for making sure that they are matched with their perfect families! I've been working at Bideawee for almost a year, and I absolutely love being able to play a critical role in transforming scared, shy animals into happy, well-socialized future family members.
I began working with animals in 2018, providing hands-on care for avian species, reptiles, and exotic animals. This experience fostered a tremendous love and compassion for all kinds of animals, regardless of size or species. When I am not caring for Bideawee's resident animals, I am a devoted doggy mom to a rescue Shih Tzu Schnauzer mix named Paris, and two Guinea pigs named Penelope and Princess.
My dream is to become a veterinarian, and my work at Bideawee is helping to provide me with the skills and experience to make that dream a reality.