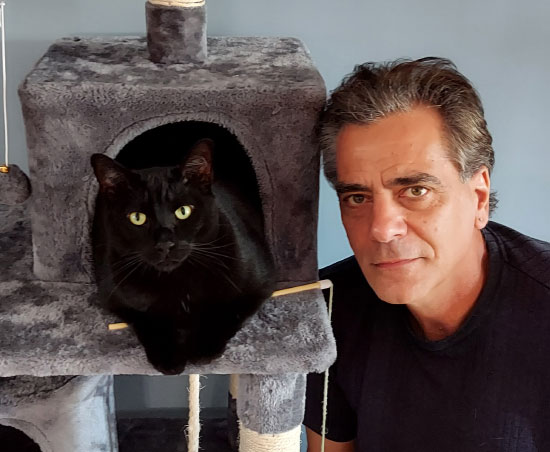 Thomas Galicia, Manager of Expenditures
I grew up in the Wantagh area and was familiar with the organization, so I was extremely excited to begin working in the Accounting department at the Wantagh site in 2011. In 2013, I was promoted to the position of Manager of Expenditures. My main focus is monitoring costs and identifying ways to reduce expenditures.  As I see it, the more we can save on everyday expenses, the more resources we have to care for the animals.
One interesting fact about my time at Bideawee revolves around my relationship with dogs and cats. I was raised with dogs, but I never had any experience with cats. Thus, I did not particularly care for the species back in 2011. As I became more accustomed to them, I began to develop a liking for them, and today I am the proud parent of two cats that my family and I adopted from Bideawee in 2018 – Hermine and Sirius Black (yes, we are big Harry Potter fans!). This year, we also had the pleasure of rescuing and socializing a stray, pregnant cat that took up residence in our yard and her 8 kittens – animals that will all now have the forever homes they deserve.
When I am away from the office, I enjoy spending time with my family (3 children and 5 grandchildren), science/science fiction (twice I attended Comic-con and was mistaken as a dead ringer for Negan from the Walking Dead), attending classic car shows, and rooting for our local hockey team – the New York Islanders.