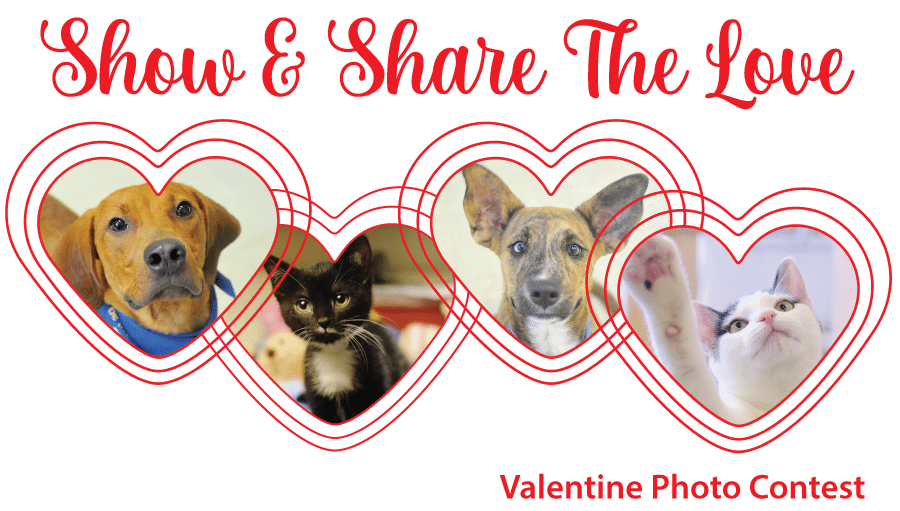 Our pets provide us with an endless supply of unconditional love, and this year, that love has been nothing short of a lifesaver for many of us. So, we think it's only fitting to include our pets in our Valentine's Day plans, and since many of us will be having dinner at home this year, we thought it would be a great opportunity to capture a Valentine's Day photo with the entire family! We want to see your best Valentine's Day "date night" photo and we're asking you to share the love this Valentine's Day by donating the cost of the dinner or night out you would have had under normal circumstances to an animal that is still waiting to experience the love of a family.
We'll be picking a winning photo from the bunch and the winning photo will be highlighted on our homepage, social media, AND will appear on two products in our online store! This Valentine's Day, showcase the love have for your pet, and bring thousands of animals one step closer to finding their true love.
We'll be accepting photo submissions from February 5th-15th and the winner will be featured on February 16th.