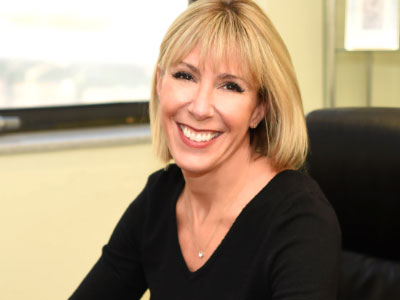 As we "roll over" into September — school buses rumbling through the neighborhood and backpacked kids running around – we're forced to acknowledge the arrival of fall and the resulting departure of summer weather. Yes, it's Back-to-School season: the time of year when we turn from recreation to our more "scholarly pursuits". I'd say I'm disappointed, but I have to admit, I love autumn and I love learning. And Back to School is not just for the kids anymore. This year, it can also be for the dogs. Literally!
Bideawee now has a number of options for your puppers to head back to school this fall and brush up on their manners.   We see far too many cases of adolescent misbehaving pups being returned to shelters.  And we really want to do everything in our power to prevent dogs coming back into the system.   See, I know that a well-behaved pup equals a happy family and a misbehaving pup equals a stressed family. That's why I did so much training with my Aja over the past two years.  Because I speak from experience when I say that it's incredibly hard to live for 15 plus years with a dog who never quite learned their manners. Trust me on that one.  I've been there, and I was determined not to make the same mistakes with Aja. I sought out help this time, and I want to make sure that help is readily available for every pet parent who needs it.  (And we all need it!)
Maybe your dog hasn't had the run of the house before and isn't ready for the newfound freedom that can come with Back-to-School season. Or perhaps you've got a whip-smart pooch whose manners lapsed a bit during Covid and needs a refresher course. With the world returning to normal and dogs resuming their social engagements — it's an ideal time for them to practice their old tricks (or pick up a new one). Going back to school can be helpful for any dog, regardless of age or behavior. And there's no shame in acknowledging that you don't always have time to keep up with the training yourself – so why not seek the assistance of some obedience professionals? That's what I did!  And I'm the CEO of an animal welfare organization.
So, forget the 'Back to School' clearance sales — as part of Bideawee's "Back to (Obedience) School Savings Event", we're offering several options for your pup to get their degree and become an A student! Starting immediately, you can enroll your clever canine in Bideawee's online classes with GoodPup or register for either online or in-person classes with Dogs Trust USA.
And because we know that the right training can set an animal up for a lifetime of success, we've identified several long-stay dogs at our shelter who are eager to learn and enrolled them in our Oh, Behave! Training Academy!  When you adopt one of these dogs, we'll include a free 4-week online training package to help get you and your new best friend off to the right start!
It's incredible how much progress you can make with your dog when you are both speaking the same language and these organizations have a long-standing history or helping pet-parents do just that—so  sign up today.
By the time your neighbors are sending their kids off to the bus with their brand-new coats and notebooks, you'll have your pooch dressed in his finest collar and leash and ready for Dog School!