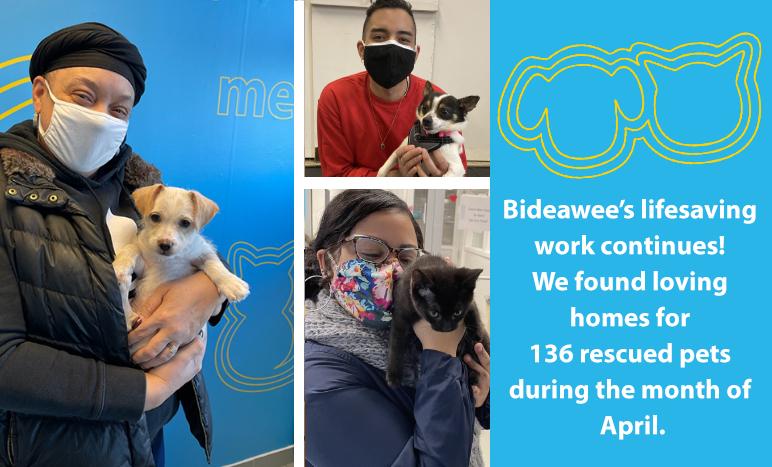 This Month's Features
Pet of the Week: Purrcy
The idea of having pets is not foreign to me. Growing up, my family has always had animal companions – dogs, fish, parrots, and even a hedgehog who showed up and made a home for himself in a woodshed in our backyard. I myself have always appreciated cats for their elegance and independence and knew they'd be my choice of pets when the time came. Since university, I've often entertained the thought of getting a pet but was reluctant to move forward, citing busy corporate jobs and small city apartments as my excuses. In reality, I felt a little trepidation at the thought of having such a big responsibility and wasn't sure if I'd live up to the task. Finally, in June 2020, I started talking with a friend who fostered kittens and she convinced me that it would be the perfect time since we were working from home – it was just the push I needed.
Join Me on a Tour of our New Manhattan Building!
As many of you know, on March 9th, we broke ground at the site of what will be our new state-of-the-art Manhattan shelter on West 24th Street! We hope to move in by early next year, but until then, I invite you to join me on a video tour of the new facility. You'll need to use your imagination, as we've only just begun, but the finished product is going to be beautiful, and we hope you enjoy this sneak peek!
Bideawee's 'Love Your Pet' Art Contest

Voting is open for Bideawee's Love Your Pet Art Contest! Check out the amazing entries and vote for your favorites. The five winners will be determined by online public vote, and prizes include a $100 VISA gift card from the event's sponsor, Teachers Federal Credit Union.
Focus on FCI: Kitten Season is Here!
Hundreds of cat lovers from around the world have tuned in to Bideawee's Feral Cat Initiative webinars this year to learn how to help cats and kittens in their communities. Want to get involved but don't know where to start? Attend our May online overview of all things kitten and community cat!
Save 20% off your Pet Meds from our Partners at 1-800-PetMeds
As the weather gets warmer, you and your pets will be enjoying more time outside, but don't forget to keep them safe from spring hazards such as fleas, ticks, mosquitos and allergies. Our partners at 1800PetMeds® are here to help you protect your pets. Take advantage of this exclusive offer by using code ADOPT to received 20% off your petmeds.com order.
Pick of the Litter: Sam and Dumont
by Hilary Berryman, Behavior Assistant
I couldn't wait to nominate my favorite bonded besties, Sam and Dumont, for this month's Pick of the Litter. I've been working with these guys for months and have seen them go from being completely shut down (they were rescued from a terrible hoarding situation in Puerto Rico and you couldn't get near them when they first arrived), to nuzzling me for pets and treats, and even giving kisses! They are still incredibly skittish and will require a patient adopter who can continue to help socialize them, but they have already come so far, and I'm so proud of them! It's easy to compare them to dogs that have not experienced what they have, but when you know what they've been through, you realize how extraordinary their progress has been, and I know I speak for the entire staff when I say that I can't wait for them to find the loving home they so deserve!