Spay/Neuter & Veterinary Care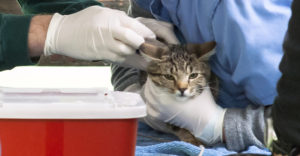 There are a variety of veterinary services available in New York City for stray and feral community cats, including spay/neuter, general care, and emergency care. Check out the information below to find the services that best support your colony's needs:
These veterinary hospitals are able to provide emergency treatment for sick or injured stray and feral cats.
Find a listing of full-service veterinary practices in New York City that have experience working with community cats.
There are many local and national organizations that offer free or low-cost spay/neuter and wellness services for NYC's feral and stray cats and kittens.